Orbost Medical Clinic is a friendly welcoming center, catering to all ages and all backgrounds. Orbost Medical Clinic is very proud to have been providing trusted care and quality medical services to the people of Orbost and the Far East Gippsland community since 2005. The clinic is fully accredited against the Royal Australian College of General Practitioners (RACGP) Standards by the Australian General Practice Accreditation Limited (AGPAL).
Orbost Medical Clinic caters for a wide range of basic medical procedures with fully functional treatment rooms and practice nurses. We have experienced doctors, all of whom have General Registration with the Australian Health Practitioners Regulatory Agency (AHPRA).
Our clinic is a leading teaching and supervising practice, where we encourage registrars, medical students and nursing students to train at our clinics. We are committed to helping train the medical workforce of the future.
We take students from Monash University in their 2nd, 4th and 5th year of training on clinical placements and we encourage our patients to allow students to participate in their consultations.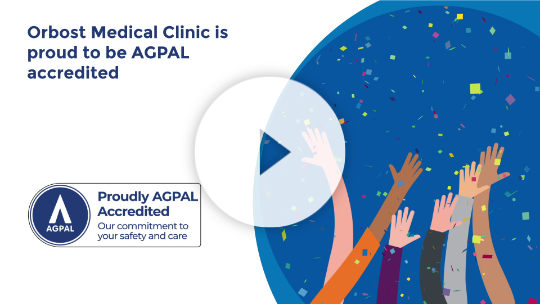 Orbost Medical Clinic is fully computerized and offers all the best elements of a traditional family practice with 15 minute appointment times. Services offered include skin clinics, script clinics, INR clinics, pre-employment medicals, health assessments, chronic disease management plans, mental health plans, women's health nurse, immunisations and wound dressings. Appointment times are flexible and your needs will be assessed for urgency via our triage system. Emergency appointments are available each day.
Orbost Medical Clinic has many allied health professionals including Diabetes Educator, Dietitian, Podiatrist, Women's Health Nurse, Drug and Alcohol Counselling and Peri-Natal Counselling.
The co-location of the medical clinic enables strongly integrated care with the full range of services offered by Orbost Regional Health as well as easy access to admitted hospital patients, aged care facilities and the urgent care department.

Visiting specialist to Orbost Medical clinic include a Rheumatologist and Pediatrician. The clinic also offers a comprehensive range of specialist consultations via tele-health limiting the requirement of the community to travel for health care. Onsite Medicare rebates are available via our online software and competitive rates offered including bulk-billing for children, Health Care Card holders and Pension Card holders.
Monday-Friday: 8:30am – 5pm
Saturday: 9am – 12pm
Sunday and Public Holiday: Closed
For an appointment please phone 51546777 or click here for our online appointment system.
Women's and Adolescent Health
Women
A highly experienced and fully qualified Women's Health Nurse operates this program which provides women with another avenue for general women's health services without the necessity for a doctor's visit, such as:
Breast self examination (BSE) education
Pap smears
Breast Cancer Support Group
Personal Development Courses in primary and secondary schools, both local and remote rural areas
Outreach Clinic service monthly to remote rural areas
Women's Health nurses provide work in liaison with the General Practitioners.
Adolescents
The adolescent Health nurse provides support and advice to both male and female adolescents on all aspects of general and reproductive health in a confidential and relaxed environment.
Orbost Medical Clinic provides ante natal care with a visiting obstetrician every 4 weeks.
A small fee applies to this service.
Contact Women's and Adolescent Health: 5154 6713